Take a vacation where the souvenir is part of an unforgettable experience

GO ON THE ADVENTURE OF A LIFETIME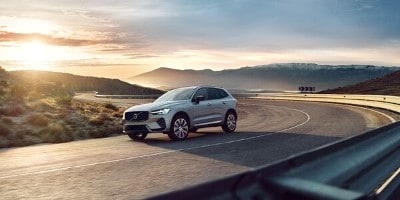 Purchase any new Volvo within the Volvo Overseas Delivery Program and you'll discover a truly unique way to buy a car, as well as a truly incredible way to discover Europe.
Two round-trip tickets to Scandinavia

First-class hotel (1 night) in Gothenburg, Sweden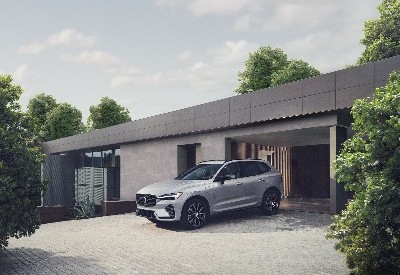 Home shipment services to your U.S. Volvo dealer
HOW DOES OVERSEAS DELIVERY WORK
Step 1
Order the Volvo of your dreams from your local Volvo showroom.
Step 2
Pick up your new Volvo at the Gothenburg Factory Delivery Center in Sweden or any official delivery location in Europe.

Step 3
Test-drive your Volvo on the roads of Sweden. Choose one of our specially curated tours or venture out on your own, anywhere in Europe.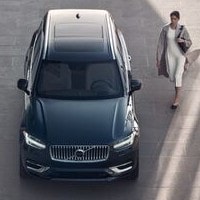 Step 4
Drop off your new Volvo back in Gothenburg or any official drop-off location in Europe. Then sit back and relax, we'll take care of all paperwork, including import duties and excise taxes, before shipping your new Volvo home to your local Volvo dealer

AN AWARD WINNING OVERSEAS EXPERIENCE

Arrival
Upon landing in Gothenburg, Sweden, we'll be there to pick you up and drive you to your hotel. We'll pick you up the following morning to drive you to the Volvo Factory Delivery Center (FDC) where your new Volvo awaits.

Check-in
You'll soon feel at home as our English-speaking staff welcomes you to the FDC and gives you time to relax in the exclusive state-of-the-art facilities.

Delivery
You'll get to know your new Volvo and all its exciting features with the help of our specially trained staff.

Lunch
Meeting your new Volvo will surely build up an appetite. Have a seat at the FDC restaurant and experience the wonder of our Swedish culture with lunch and fika.
Factory tour
You'll see where your new Volvo came to life and discover what makes it so unique at the Volvo Cars Brand Experience Center.

Adventure begins
In the afternoon, it'll be time for you to get to know your new Volvo one on one. Turn the key, hit the road and begin a new adventure in the birthplace of your new Volvo.

OVERSEAS DELIVERY BENEFITS

Exceptional value
You'll benefit from generous savings on the U.S. MSRP of your new Volvo (on most models).

Complimentary overseas coverage
We'll include 15 days of European Car Insurance coverage, including Swedish temporary registration.
An unforgettable journey
You'll enjoy the adventure of a lifetime beginning in Gothenburg, Sweden - the place where Volvos are born.

First-class amenities
You'll experience the first-class atmosphere and service at the Volvo Factory Delivery Center in Gothenburg, Sweden.

Tour Europe at your leisure
Drive your new Volvo through Europe, anywhere you want, at your own pace.

VIP experience
You'll enjoy a special VIP tour of the Volvo factory, the Volvo Brand Experience Center or the historic Volvo museum.

Hassle-free travel
No rental car expenses. We'll pick you up from the airport. After that, you'll be driving your own new Volvo.

An easy-going process
It's a worry-free experience. We'll take care of U.S. import duties, customs, port clearance and excise taxes.

How can we help?
* Indicates a required field